All times listed are Pacific Standard Time.
Wednesday, October 25, 2023
Registration open from 12:00 PM – 6:00 PM
Opening Remarks
Meet the Speaker: Kevin Foley
Sponsored by:

CFO Roundtable
1.5 CPE Credits
Join us for an enlightening and interactive panel discussion on the dynamic landscape of construction financial management. Our esteemed panel of experts brings together a diverse range of perspectives, insights, and strategies that converge to address the evolving challenges and opportunities in the construction industry.
Meet the Speaker: Jason Baumgarten
Jason is a principal and consulting group manager with FMI. He specializes in strategic planning, organizational development, change management and productivity improvement consulting. Jason has worked with a variety of general contractors, subcontractors, engineers and developers. He has developed numerous long-term relationships and has a proven track record of improving client profitability and operational efficiency. Jason manages FMI's General Contractor CFO Forum and Specialty Contractor CFO Forum. In addition, he is an experienced instructor for FMI's strategy and productivity related education programs and a keynote speaker for many national associations. Jason earned a Bachelor of Science degree and a master of business administration degree from the University of Florida.
Meet the Speaker: Sarah Rowe
As a certified public accountant, early in her professional career Sarah worked with Arthur Andersen as an auditor in Nashville, TN, and Dallas, TX. This was followed by five years at Lincoln Property Company Development in Dallas. In 2005, Sarah landed her "forever career" and joined the Gray family as manager, special project cost. She quickly adapted to the "Gray Way," eventually growing into the lead financial professional position for the company.
Recently, Sarah has played a key role in Gray's Enterprise Resource Planning system and helps to facilitate the selection of Gray's charitable recipient. When she's not working, Sarah enjoys running, spending time with friends and family, reading, and watching University of Kentucky basketball.
Meet the Speaker: Michael Schyman
Michael has over 20 years of Construction, Electric, and Gas Utility experience with industry roles in Corporate Finance, Engineering, Field Operations, Customer Operations, Risk Management, Strategic Planning, and Data Analytics.  Michael has a BS in Mechanical Engineering from the University of Rochester, and an MBA in both Finance and Strategy from Northwestern University's Kellogg School of Management.  Michael also serves on the Northbrook Park District's Board of Commissioners, and is a Public Member of the Institutional Advisory Council for the Higher Learning Commission, a national leader in higher education accreditation.
Meet the Speaker: Carmela Little
Carmela Little serves as Chief Financial Officer for Brycon. Over the past 19 years, she has worked as a chief financial officer and controller in both the private and municipal sector of the construction industry. She has helped companies streamline accounting operations, introduced internal controls, and driven powerful financial initiatives. She has improved operations by breaking down siloed processes and enhancing them, while fostering increased collaboration and efficiency.  She has implemented enterprise resource planning (ERP) systems to help information flow between all business functions, providing efficiencies and business resources. Carmela graduated from the University of New Mexico with a bachelor's degree in accounting. She was a voting member on the City of Albuquerque's Investment Oversight Committee where she helped manage and optimize the financial assets of the City with a focus on prudent decision-making and risk management. She is an active member and serves on several boards and organizations throughout the community including the New Mexico Chamber of Commerce, Leadership New Mexico, Construction Financial Management Association (CFMA), Rio Rancho Education Foundation, New Mexico Society of CPA's and the Association of Governmental Accountants.  Carmela is a proven leader in her field known for her exceptional leadership skills and ability to inspire and guide teams to success.
Networking Break
Grab a quick coffee in between sessions and be sure to visit our sponsors.
Sponsored by:

Concurrent Sessions
1.5 CPE Credits
Speaker: Kevin Hamernik, FORVIS, Nick Hadley, CommerceBank
This session will start with interaction of the attendees, turn to an abridged update on Key Elements of the State of the Economy, then follow with a Discussion on The Things to Consider In Times of Economic Uncertainty & Best Practices, Provide Some Color about How Lenders May respond When Times are Tough, and Conclude By Identifying Unusual Aspects of Workouts for Contractors. Participants will:
Learn How Your Contemporaries and Market Partners Feel About the Economy and Their Business Prospects
Leave with An Understanding of Key Market Metrics of the Economy and Historical Precedence
Identify a Few Key Best Practice Pointers to Consider in a Softening Market to Take Home
Gain An Insight Into What It is Like to Be In "Workout" with your Lender
Meet the Speaker: Kevin Hamernik
Kevin leads FORVIS' restructuring and special situations team and has more than 25 years of professional experience.
Prior to joining FORVIS, he was an owner and managing member of an Indianapolis firm where he specialized in restructurings and turnarounds, financial and strategic consulting, special situations practices, financial due diligence, transaction support, debt and capital transactions and originations, forensic accounting, and litigation support.
Kevin has represented both public and private companies, banks, law firms, family offices, and private equity groups. He has served as an interim officer, chief restructuring officer (CRO), state court receiver, federal Chapter 11 trustee, and federal bankruptcy court CRO. He has provided professional depositions and testimony, both with and without written reports.
He has supported clients and their counsel in the financial elements of judicial proceedings, including preferences and fraudulent conveyances, and provided court testimony on various matters in proceedings conducted under U.S.C. 11.
Kevin also has performed financial and accounting work and forensic analysis for trustees and served as both a fact witness and an expert witness in his areas of expertise.
He is a member of the American Institute of CPAs and Indiana CPA Society. He also is a Certified Insolvency and Restructuring Advisor (CIRA).
Kevin is a graduate of Indiana University, Bloomington, with a B.S. degree in accounting
Meet the Speaker: Nick Hadley
1.5 CPE Credits
Speaker: Gregg Schoppman, FMI
If you ever wondered why you weren't getting those amazing upgrades at the casino, it could be because the casino knows more about you than you think, including how much you spend, where you spend it and when you sit in your room after a night of losing. So what? In a world where we hear so much about data, the people that run the casinos took actionable steps to make their business more profitable (which almost doesn't seem fair). Auto dealers do much of the same thing in how they track and monitor potential buyers. In the world of construction, firms sit on a veritable gold mine of data but how many of those firms regularly use that data to make better decisions. It is one thing to be data driven and a whole other to be data actionable. Construction organizations must transform themselves to think strategically and incorporate such elements as seasonality, customer proclivities, environmental factors, supply chain variability, and even crew productivity in how they price work and position themselves in the market. In this session, participants will learn to:
Examine the role of data-driven strategy and best of class firms through case studies
Understand how to mine select data to make it actionable for YOUR firm
Examine the impact of data in the construction industry and how it compares to other industries
Understand the types of data that firms could capture and how this could influence decision making
Meet the Speaker: Gregg Schoppman
As a principal with FMI, Gregg Schoppman specializes in the areas of productivity and project management. He leads FMI's project management consulting practice and the consulting management group of FMI's Florida office. Gregg has completed complex and sophisticated construction projects in several different niches and geographic markets and has expertise in numerous contract delivery methods. Gregg holds a bachelor's degree and master's degree in civil engineering from the University of Florida, and an MBA with a concentration in international business from the University of Tampa.
Gregg was named one of the Top 25 Consultants of 2014 by Consulting Magazine and was a two-time finalist for the Association of Management Consulting Firms award for Change Management in 2012 and 2013. Gregg has been a guest speaker for the ABC, AGC, IFMA, DBIA, NECA, and CFMA.
1.5 CPE Credits
Speaker: Cal Beyer, ethOs
The construction industry has been adversely impacted by the nation's ongoing opioid crisis. Understand the human and financial toll of opioids in the construction industry. The National Safety Council reports that over 70% of employers have been impacted by opioid crisis. Many employers feel there is little they can do to reduce opioid risk in the workplace. Most employers feel their hands are tied and expect the occupational medical and health benefit systems are addressing the issue. However, employers must be intentional to shift the status quo to help reduce the risk to their employees and dependents.
Informed employers who take actions can significantly reduce the risk of opioids from three leading gateways for new persistent opioid use:
Prescriptions for both on- and off- the-job injuries.
Surgery — on average, 9% of patients develop persistent opioid use after surgery.
Diversion of over 3 billion pills leftover following surgery each year with 90% of patients not properly disposing them
This session will highlight practical policy, procedural, educational, and communication strategies to reduce opioid risk in Workers Compensation and Employee Benefits programs and programs.
Learning objectives of this sessions are:
Understand how the construction industry continues to be impacted by the lingering opioid crisis

Learn how non-opioid pain medication can reduce the risk of addiction and address surgical pain management
Discover how multimodal pain relief using over-the-counter medications are better suited for surgical pain relief with three times the pain relief than opioids.
Understand how employers can help protect health plan members and dependents from unnecessary risk of opioids during surgery.
Learn First Dose Prevention Strategies to help protect workers and families from unnecessary risks of opioids
Meet the Speaker: Cal Beyer
Cal Beyer, Certified Wellness Practitioner (CWP) is a human capital risk management and wellbeing speaker, author and consultant. He is a strategic partner for SAFE Project, the national nonprofit Stop the Addiction Fatality Epidemic. He serves on the Executive Committee for the National Action Alliance for Suicide Prevention and the Advisory Groups for Suicide Prevention Resource Center, Goldfinch Health, MindWise Innovations, Youturn Health, and the AGC of America Mental Health and Suicide Prevention Task Force. He helped CFMA launch the Construction Industry Alliance for Suicide Prevention in 2016. Engineering News-Record named Beyer a Top 25 Newsmaker for 2016. Cal is a frequent speaker at industry events and a regular contributor to construction industry publications. Contact Cal at cal.beyer@gmail.com or 651-307-7883.
Networking Break
Grab a quick coffee in between sessions and be sure to visit our sponsors.
Sponsored by: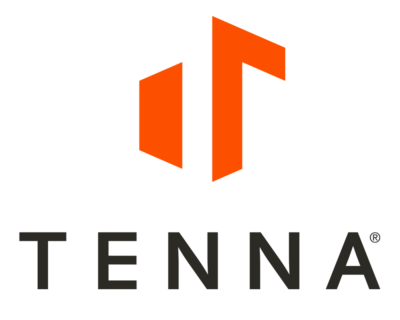 Concurrent Sessions
1.5 CPE Credits
Speaker: Ed Shill, QCI
Find out more about the overall state of the economy, financial markets, and how best to structure your investment strategy. Topics for discussion will include the stock market, interest rates, individual stocks, and selected investment ideas for the balance of 2023 and into 2024.
Meet the Speaker: Ed Shill
A CFA charterholder, Ed has provided financial services for more than 30 years. He joined his previous firm, QCI Asset Management, in 1992 and became a principal in 1994. In 2021 QCI joined forces with Wealth Enhancement Group and Ed was named Managing Director of the Rochester, NY-based QCI Team. He manages the overall investment process and equity research effort for the team, as well as contributes as an equity research analyst and serves as a senior portfolio manager. A known expert in his field, he is often quoted in financial publications such as The Wall Street Journal, Barron's, Wall Street Transcript, etc., and has been a guest speaker on the Fox Business program. Ed holds a Master's degree in Economics and Finance from the University Center at Binghamton in Binghamton, NY.
1.5 CPE Credits
Speakers: Jim Lundy, Marcum; Gary Stirbis, Moss Adams; Kelli Franco, Moss Adams
This session will cover updates to tax legislation, litigation, and regulation related to construction contractors and their tax compliance.
Additionally, this session will include a discussion of construction best tax practices and a review of the tricks and traps available to contractors and their advisors.
Learning objectives of the session are:
Participants will be updated on the latest tax legislation related to their construction clients and their industry.
Attendees will also discuss best tax practices for construction contractors to reduce or defer income taxes.
Recent IRS initiatives and inquiries related to construction company taxes and compliance will also be reviewed.
Meet the Speaker: Jim Lundy
Jim Lundy is a partner in Marcum's Tax & Business Services division in Nashville, and a member of the national Construction Industry Practice group. With more than 30 years of experience in both public and private practice, Jim is one of the most respected tax consultants in the construction industry. He works regularly with more than 350 construction entities to provide a wide range of tax services. Services include performing tax physicals to provide a full overview of a construction company's tax compliance and planning opportunities, establishing continuity and succession plans for contractors, dealing with federal and state authorities regarding tax issues important to contractors, and leading in the timely completion of tax reporting required for the construction industry.
Meet the Speaker: Gary Stirbis
Gary Stirbis is a Director of the firm's Tax Controversy & Dispute Resolution Practice. He manages major IRS engagements for clients and handles all aspects of representation before the IRS, including audits, appeals, collections, excise taxes, private letter rulings, and various procedural matters. Gary previously worked for the Office of Chief Counsel for the IRS, providing advice to IRS field agents and the Office of Appeals on all matters pertaining to the interpretation, administration, and enforcement of Internal Revenue laws. He further represented the IRS in the U.S. Tax Court and provided other legal support needed by IRS personnel.
Meet the Speaker: Kelli Franco
Kelli has been in public accounting since 1993. She provides taxation and financial accounting services to a variety of clients in the real estate, construction, and professional services industries. Kelli also consults on S corporation and LLC issues, structural tax planning, techniques to increase shareholder value, and succession planning.
Kelli leads the firm's Construction, Hospitality, Real Estate, and Professional Services Tax Committee. Kelli sits on the National Construction Financial Management Association Tax Committee and the National Associated General Contractors Tax and Legislative Affairs Committee. Her close, hands-on approach to client relationships enables her to effectively and creatively advise clients on a wide range of business matters.
Meet the Speaker: Jennie Muniz
Jennie is a partner in the Jacksonville office with more than 15 years of public accounting experience including service with an international accounting firm prior to joining our firm in 2008. Her experience includes serving a variety of companies with multistate operations. She also has significant employee benefit plan audit experience, currently serving more than 90 plans annually, which include 11-K filings, defined contribution, defined benefit, and ESOP plans. She is Advanced Defined Contributions Plan Audit certified, a respected credential awarded by the AICPA's Employee Benefit Plans Audit Quality Center to certify a professional's ability to plan, direct, and report on Plan audits while following the latest AICPA standards and requirements.
She had the honor of being selected as one of Northeast Florida's 40 under 40 by Jacksonville Business Journal for 2013 as well as one of the top 26 CPAs under 36 in the State of Florida by the FICPA in 2014.
Jennie is a member of the American Institute of CPAs and is Florida Institute of CPAs' Jax Chapter Secretary.
She is a graduate of University of Maine, Orono, with a B.S. degree in business administration and an M.Acc. degree.
Meet the Speaker: Kelly Armagost
Kelly Armagost joined Crete in 2020 and is the Vice President of Accounting. Kelly brings over 25 years of accounting experience to Crete Mechanical Group and its partners. Prior to joining Crete, Kelly was an early team member of Apex Service Partners where she led all accounting related integration workstreams including ERP, treasury and other tech stack. Kelly was also a Senior Director at CSX Corp – a publicly traded Fortune 500 company based in Jacksonville, FL where she held various positions mostly focused on technical accounting, financial reporting and process improvement. Kelly also spent several years working for property management companies as well as eight years in public accounting. Kelly earned a BS in accounting from the University of Maine and is a licensed CPA in Maine.
Meet the Speaker: Mark DeVerges
Mark DeVerges a Director within the FORVIS Search team. This service line is an executive search and recruiting team within FORVIS, a Top 10 professional services firm. Mark has over 18 years of experience with C-Suite to critical management level recruitment locally, regionally, and across North America.
Mark's background in helping dynamic companies reach their goals has positioned him as a Trusted Advisor and earning him numerous previous awards for his success, service, and client satisfaction. Mark and his team enjoy recruiting the exact candidates for their client's hiring needs and goals. The mix of clients range from small and family-owned groups to Fortune 500 companies in successfully helping them strategically hire the top talent in Executive, Finance, Operations, and high-level Project Management individuals.
Mark enjoys being well networked within the industry. He is a regular speaker and published contributor for groups such as regional Associated General Contractors (AGC), the Hospitality Financial and Technology Professionals (HFTP), Construction Financial Management Association (CFMA), Engineering News-Record, and The Conference Board Review among others. Mark has served on many boards and is active within industry associations such as the Board of Adjustment for his county to Personnel Committee for his Church and Treasurer and Member for a variety of other non-profit organizations in the community – particularly Scouting, an Eagle Scout himself, and now a leader in his sons BSA Scouting Cub Scout Pack & Troop.
Mark is a cum laude graduate of Elon University in North Carolina where he holds a Bachelors with a focus in Business and Economics.
Mark leads the Construction and Real Estate focus within the FORVIS Search team from our Asheville, NC location while working in lockstep with team members across the firm's footprint. FORVIS Search is part of the broader 5,000+ team members of the organization and benefits from the resulting network and depth of the firm's strength in the Construction and Real Estate focus.
Meet the Speaker: Sarah Windham
Sarah serves as the market leader of the Charleston, South Carolina, office of FORVIS as well as the assistant managing partner for the South Carolina/Western Carolina practice unit. Sarah has been practicing as a CPA since 2001, and her exceptional client service has afforded her opportunities to work with a wide variety of clients, including many family-owned and multigenerational businesses. Throughout her career with FORVIS, Sarah has developed extensive experience in several financial areas, including tax planning, business consultation, and generational wealth planning/succession planning, as well as tax research and compliance for corporations, partnerships, limited-liability entities, and individuals with high net worth. Her vast industry knowledge includes construction, real estate, and agribusiness.
Sarah holds a Certified Construction Industry Financial Professional (CCIFP) designation, which is granted by the Institute of Certified Construction Industry Financial Professionals, Inc. The ICCIFP promotes the highest standards of construction financial management through the credentialing of construction financial professionals who successfully meet ICCIFP standards.
Sarah is a graduate of Wofford College, Spartanburg, South Carolina, with a B.S. degree in accounting.
Sponsored by:

Thursday, October 26, 2023
Registration open from 7:00 AM – 5:00 PM
Sponsored by:

Opening Remarks
Meet the Speaker: Dave Allison
David Allison, CCIFP, CPA, is Chief Administrative Officer for Crossland Construction Company, Inc. and related Crossland family entities in Columbus, KS. With more than 30 years of experience in public accounting, David's duties include strategic and financial leadership for the family enterprises, including HR, IT, corporate finance/accounting/tax, enterprise risk, and internal support. Previously, he served as a National A/E/C Industry Director for CBIZ and Mayer Hoffman McCann PC. David is a longtime member of CFMA and its Kansas City Chapter, and is a prior author for CFMA Building Profits. He is also a member of AGC and is Chair of its Financial Issues Committee. He earned a BBS in Accounting from Kansas State University.
What is Sustainability Really? A Green Trend or a Business Mindset?
1.5 CPE Credits
Is business missing a trick for greater profitability and longevity by misinterpreting Sustainability as an environmentalist movement? Let's explore what Sustainability really is and how US businesses can turn Environmental, Social and Governance (ESG) legislation to an advantage rather than a reporting burden.
The learning objectives of this session are:
Understand the concept of Sustainability and how to employ a sustainable mindset for business growth and risk mitigation.
Learn about the key strategic ingredients for success.
Understand the ESG reporting landscape and what it means for business.
Learn about the lessons from UK businesses grappling with ESG reporting requirements.
Meet the Speaker: Joanna Gilroy
Jo has had a diverse career as a sustainability professional having worked across multiple geographies and sectors. She began her career working for IKEA in Sweden before immigrating to Australia. Returning to the UK, Jo took the position as Head of Sustainability & Corporate Responsibility with the FTSE 100 distribution and logistics group, Bunzl. Jo has worked closely with Government and key customers in the hospitality and retail sectors to help address ocean pollution from single use plastics. Before joining Balfour Beatty in April 2022, she entered the construction sector as Group Head of Sustainability & Environment at Kier.
Meet the Speaker: Jade Hunt
Jade has 23 years' experience working in various construction industry, environment and sustainability roles. Jade is responsible for the Group's sustainability reporting team who interpret our sustainability data and translate it into practical solutions for our projects. A key focus for Jade and her team is the delivery of improvements to the Sustainability Portal, simplifying our Group reporting processes and supporting projects in developing sustainability action plans with clear priorities and outcomes.
Meet the Speaker: Ciaran Humphries
Ciaran is Carbon Manager working across the global Balfour Beatty group and an Associate Member of the Energy Institute with 15 years experience working within sustainability. Ciaran is responsible for non-financial reporting of Scopes 1, 2 and 3 and developing reduction pathways toward Net Zero by driving positive change for carbon reduction.
Prior to this role Ciaran had a Carbon and Energy Analyst role within the UK Balfour Beatty business after establishing a firm foundation as a freelance research assistant supporting PhD and post-doctoral projects and providing online digital and moving image media for sustainability third sector organizations and thinktanks.
Networking Break
Grab a quick coffee in between sessions and be sure to visit our sponsors.
Sponsored by:
Concurrent Sessions
1.5 CPE Credits
Speaker: Ed Shill, QCI
Find out more about the overall state of the economy, financial markets, and how best to structure your investment strategy. Topics for discussion will include the stock market, interest rates, individual stocks, and selected investment ideas for the balance of 2023 and into 2024.
1.5 CPE Credits
Speakers: Jim Lundy, Marcum; Gary Stirbis, Moss Adams; Kelli Franco, Moss Adams
This session will cover updates to tax legislation, litigation, and regulation related to construction contractors and their tax compliance.
Additionally, this session will include a discussion of construction best tax practices and a review of the tricks and traps available to contractors and their advisors.
Networking Break / Lunch Pick Up
Grab your lunch in between sessions and be sure to visit our sponsors.
Sponsored by:

The Rise of ClaimsTech: How AI & Automation are Radically Changing the Future of Insurance
1.5 CPE Credits
Speaker: James Benham, JBKnowledge
AI and machine learning are allowing the world's largest industries to process, integrate and predict data like never before—how will that affect how we assess risk? What existing and upcoming technologies are being leveraged to change the way adjusters manage claims? In this keynote, James Benham leads financial professionals through the data, innovations, and issues driving the claims management and insurance systems of the future.
Meet the Speaker: James Benham
James Benham is the CEO of JBKnowledge, Inc. He has led the company to become a premier provider of technology solutions for the construction and insurance industries. While growing up in Baton Rouge, Louisiana, James began writing code at the age of 11 and had developed his first application by age 14. Three years later, he co-managed an internet services provider, providing dial-up internet to over 4,000 users. James went on to complete a BBA in Accounting and an MS in Information Systems while in the Corps of Cadets at Texas A&M University. During his final year at Texas A&M, James established his second company, JBKnowledge, Inc. He has continued to stay involved with his alma mater by joining the faculty as a Guest Lecturing Professor in the Department of Construction Science.
Networking Break
Grab a quick coffee in between sessions and be sure to visit our sponsors.
Sponsored by:

Concurrent Sessions
1.0 CPE Credit
Speaker: Jillian Nahum, JE Dunn Construction; Rosemary Adams, JE Dunn Construction
Join two members of JE Dunn's Talent Acquisition Leadership Team as they discuss the keys to attract and hire talent in an unprecedented market. This session will help you:
Understand the importance of competitor intelligence and how to use that information to stay competitive in a hot market.
Create and leverage an effective marketing strategy to attract the right talent.
Identify creative sourcing strategies and learn how to apply them.
Define what makes a great candidate experience and understand why it's the ultimate key to winning the best talent!
Meet the Speaker: Jillian Nahum
Jillian Levy Nahum, SHRM-CP, is a Senior Talent Acquisition Leader for JE Dunn Construction. With more than 12 years of experience in the recruiting industry, Jillian is accountable for strategic leadership and execution of acquiring talent to support 2B+ dollars' worth of revenue for JE Dunn's East Region and National Verticals, including Industrial & Manufacturing, Healthcare, Life Science, and Aviation. Previously, she worked in New York City supporting finance and accounting recruiting efforts for major financial institutions. Jillian was selected for and is an active member of AGC's Young Leadership Program as well as NAWIC Atlanta. She earned a bachelor's degree in marketing from Florida State University.
Meet the Speaker: Rosemary Adams
Rosemary Adams is the National Director of Talent Acquisition for JE Dunn Construction where she works to align talent acquisition strategy and initiatives to organizational goals. Currently based out of Denver, she leads a team that supports professional, non-union skilled trades, and campus hiring across 4 diverse geographic regions. Rosemary's experience spans multiple industries including financial services, where she managed talent acquisition and talent management programs for Fannie Mae, and international development, where she led international recruitment efforts for government contracts. Rosemary has previously presented at the Leap TA: Construction conference and holds a Bachelor of Arts degree from Gettysburg College.
1.0 CPE Credits
Speakers: Cynthia Garcia, Bernards; Justin Levine, Shepherd
In these challenging times, it's important to understand the differentiators within your construction company, your broking team, and insurer partners. It's also critical to leverage technology and improved or enhanced data exchange to lead to better outcomes. Learn practical strategies from the industry insiders that will help differentiate your risk and build long-term partnerships with your carriers and brokers to leverage best in class results for your company.
The learning objectives of this session are:
A 360 view of the importance of developing partnerships to enhance market relationships.
Practical tips to develop and implement strategies within your own organization to achieve improved results.
Better understand the financial professional's role for industry submissions (renewals, collateral requirements, etc.).
Become an informed consumer; understand what value-add services are available through your industry risk partnerships.
Meet the Speaker: Cynthia Garcia
With over 25 years of experience in construction risk management, Cynthia provides thoughtful leadership and oversight for all comprehensive corporate risk management and insurance programs for Bernards. She collaborates closely with operations, project management, safety, human resources, legal, and estimating departments to implement risk management policies and procedures that protect our company assets and minimize liability exposure to our teams and all stakeholders.
An accomplished industry thought leader, Cynthia serves as an advisory board member for the School of Risk Management at CSU Fullerton and on the board of directors for the Orange County Chapter of Risk and Insurance Managers Society (RIMS). She's been awarded Safety Professional of the Year by the American Society of Safety Engineers (ASSE) and has earned several other industry recognitions. Her collaborative approach to strategic partnerships has been instrumental in cultivating trusted relationships within the construction industry risk management community. She focuses on creating and fostering a safe space for open communication where teams work together to develop innovative risk and safety solutions to complex construction challenges.
Cynthia is especially proud of her efforts to empower people to grow personally and professionally. She devotes a great deal of her free time mentoring first generation college-goers, immigrants, and minorities, with an emphasis on young women.
Meet the Speaker: Justin Levine
Justin has spent his entire career at the intersection of construction, technology, and risk. After starting in industry as an Enterprise Risk Manager for Hunter Roberts Construction Group in New York City, Justin founded TradeTapp, a SaaS platform for commercial General Contractors. The company was acquired twice, first by BuildingConnected, then Autodesk.
1.0 CPE Credits
Speaker: David Anderson, CLA
From ransomware to business email compromise, cyber incidents and data breaches continue to impact construction companies of all size and complexity. During this session, we will review current cybersecurity frameworks and controls that will help you manage cyber risks within your own business.
Meet the Speaker: David Anderson
David is a principal and cybersecurity consultant with over 11 years of experience in the Offensive Cybersecurity field. He has a background of performing penetration testing, vulnerability assessments, and social engineering engagements. Currently, he performs and provides project management for cybersecurity engagements within a wide range of industries.
David has firsthand knowledge and experience using leading edge hacking/testing methods:
• External and internal network penetration designed to gain access to high value targets
• Social engineering techniques designed to assess security related to the human element
• Techniques for email phishing that result in remote access to company networks, bypassing improperly configured firewalls and proxy systems
• Domain and network management
1.0 CPE Credits
Speaker: Dave Pesce, Munich Re Specialty Insurance
Surety Underwriters have certain preferences in how financial statements should be presented that assist them in completing their underwriting process.  This session will review those preferences so you can better provide this information to your surety.
Meet the Speaker: Dave Pesce
David is currently Head of Surety for MRSI, leading their entrance into the Surety business to build a premier surety operation. He was formerly the head of surety leading Navigators Insurance's expansion of their surety department until Navigators was purchased by Hartford in 2019. David is a 1986 Graduate of Lafayette College in Easton, PA with a B.S. in Mathematics. Upon graduation he began his surety career and has held various underwriting and senior management positions with a number of major surety carriers. David currently holds the Certified Construction Industry Financial Professional (CCIFP) designation. He is the current Chairman of the CFMA Certification Board and has served as a board and committee member for many years. David was recently appointed as a member of the FAF's Private Company Council. He is a Past Chairman of the National Association of Independent Sureties and has served as President of the Florida Surety Association where in 1995 he was awarded the Surety Information Office Silver Award for excellence in Surety Bond Promotion. He is a member of AGC, GCA, CFMA, Surety Association of America, and an associate member of the National Association of Surety Bond Producers.  David is a frequent speaker on various surety related issues to Contractors, Architects, Lawyers, Bankers, and Accountants associated with the Construction Industry.
Networking Break
Grab a quick coffee in between sessions and be sure to visit our sponsors.
Sponsored by:

An Update from the Financial Accounting Standards Board
Afternoon General Session
1.0 CPE Credits
More information to come.
Speaker: Jim Kroeker, FASB
What accounting changes are in store for construction industry finance professionals through the end of 2023 and beyond? What should you prepare for? Financial Accounting Standards Board (FASB) Vice Chairman Jim Kroeker will share everything you need to know—and how you can make your voice heard during the standard-setting process.
Meet the Speaker: Jim Kroeker
James L. Kroeker was appointed a member and vice chairman of the Financial Accounting Standards Board (FASB) on September 1, 2013, later reappointed to a second term that extends to June 30, 2024. In the latter role, he assists the FASB chairman in representing the Board to external stakeholders and in conducting its internal operations, in addition to serving as a voting member of the Board.
Prior to joining the FASB, Mr. Kroeker served as the Deputy Managing Partner for Professional Practice for Deloitte. Before joining Deloitte in January 2013, he was the Chief Accountant of the Securities and Exchange Commission (SEC) from January 2009 until his departure in 2012. In that capacity, Jim served as the senior accounting professional for the Commission and the principal advisor to the Commission on all accounting and auditing matters. In his capacity at the SEC, he was responsible for resolution of a wide range of globally significant accounting and auditing issues.
While at the Commission (he joined in February 2007), Jim played a key role in efforts to improve the transparency and reduce the complexity of financial disclosure. He served as staff director of the SEC's Congressionally-mandated study of fair value accounting standards, and he led the efforts of the Office of the Chief Accountant to address the economic crisis, including steps to improve off-balance sheet accounting guidelines. Jim also served as the Designated Federal Officer responsible for the staff oversight of the SEC's Advisory Committee on Improvements to Financial Reporting. He also was responsible for the day-to-day operations of the office, including resolution of accounting and auditing practice issues, rulemaking, and oversight of the FASB and PCAOB.
Prior to joining the SEC, Jim was a partner at Deloitte in the firm's Professional Practice Network and was responsible for providing consultation and support regarding the implementation, application, communication and development of accounting standards, including disclosure and reporting matters. Jim was Deloitte & Touche's representative on the AICPA Accounting Standards Executive Committee (AcSEC). He also served as a Practice Fellow at the Financial Accounting Standards Board. Jim received a Bachelor of Science degree with an emphasis in accounting from the University of Nebraska in May 1992.
Networking Break
Grab a quick coffee in between sessions and be sure to visit our sponsors.
Sponsored by:

Roundtable Breakouts
1.5 CPE Credits
Moderator: Mike Trammell, FORVIS
This will be a thought provoking roundtable session discussing a wide range of topics facing construction industry financial professionals. We will cover many areas such as Financial Processes, Post-Pandemic Issues, Human Resources, Succession Planning, and Technology. Come be a part of this key discussion and learn how to leverage best practices for success from your peers.
Meet the Speaker: Mike Trammell
Mike serves as advisory leader of the Construction & Real Estate practice. Mike has more than 38 years of experience working as a trusted advisor to contractors of all types and sizes. Mike also served as controller and CFO of a general contractor giving him an inside perspective. He also holds a South Carolina General Contractor's License. Mike provides advisory, assurance, and tax strategy services to contractors across the firm. He assists companies with operational, strategic, risk management, and succession issues, as well as financial and management systems and reporting, and tax planning.
Mike is a member of the American Institute of CPAs and Construction Financial Managers Association. He is a graduate of Wofford College, Spartanburg, South Carolina, with a B.S. degree in accounting.
Meet the Speaker: Richard Forrestel
Richard Forrestel, Jr., is Treasurer and Secretary of Cold Spring Construction Company in Akron, NY. While he earned his BA from Princeton University and MBA from the University of Michigan, Richard spent eight summers in the field for Cold Spring – primarily a highway contractor that was founded in 1911 by Richard's grandfather, Eugene P. Forrestel. Richard spent the first two years of his career at Peat, Marwick, Mitchell & Co. He then returned to Cold Spring and became Treasurer two years later. Richard is a member of the AGC Tax and Fiscal Affairs Committee as well as the Small Business Advisory Committee to the FASB.
Sponsored by: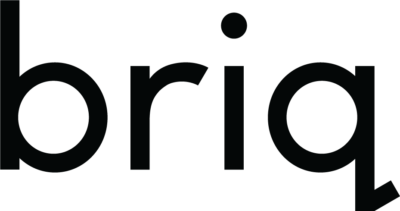 Sponsored by: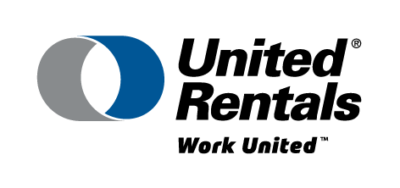 Friday, October 27, 2023
Registration open from 7:00 AM – 12:00 PM
Sponsored by: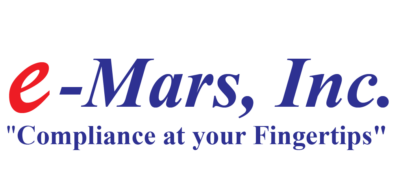 Inside the Political Circus: AGC Political / Economic Update
1.5 CPE Credits
Our panelists from AGC of America will be providing an update regarding the current political and economic landscape surrounding the construction industry.
Meet the Speaker: Jimmy Christianson
Jimmy Christianson leads the Associated General Contractors of America's government relations efforts in Washington D.C., both on Capitol Hill and in the federal agencies. In this role, he is responsible for advancing the interests of more than 27,000 construction firms utilizing a network of 89 chapters on issues including but not limited to public and private construction investment, workforce development, tax, labor, safety and health, environmental and procurement.
Prior to joining AGC, Jimmy worked as an attorney for the international law firm of K&L Gates and as a government affairs specialist for the American Road & Transportation Builders Association. Jimmy received his Bachelor of Arts degree with magna cum laude honors from the University of Pennsylvania and Juris Doctorate degree with cum laude honors from the University of Maine School of Law.  He is licensed to practice law in Virginia, Massachusetts and the District of Columbia.
Meet the Speaker: Matt Turkstra
Matt is the Director of Congressional Relations for Tax, Fiscal Affairs, and Accounting for the Associated General Contractors of America. In this role, Matt oversees all issues related to taxes and accounting for the construction industry with Members of Congress, the Administration, and AGC Members. Matt oversaw the AGC advocacy effort during the consideration of the Tax Cuts and Jobs Act, resulting in numerous positive outcomes for the construction industry, including an increase in the "small contractor exemption" from percentage of completion accounting, and ensuring construction was eligible for the newly created 20 percent deduction for qualified business income.
Previously, Matt was the Senior Manager of Government Relations at the National Federation of Independent Business (NFIB). He also chaired the Family Business Estate Tax Coalition, a group of over 50 trade associations committed to estate tax relief for family-owned businesses, and oversaw the coalition's advocacy effort in 2012 that resulted in the estate tax relief in the American Taxpayer Relief Act.
Matt has extensive experience on Capitol Hill, working as the Legislative Director for Rep. Nan Hayworth (NY), and the Senior Legislative Assistant for Rep. Scott Garrett (NJ). He also worked on the Committee on Ways and Means as the Senior Committee Clerk, where he oversaw the Committee's hearings and markups.
Matt graduated from Gettysburg College in 2002, and grew up in Bergen County, New Jersey. He currently resides in Alexandria, VA with his wife and children.
Meet the Speaker: Macrina Wilkins
Macrina Wilkins works as senior research analyst for the Associated General Contractors of America (AGC), the leading trade association for the construction industry. She analyzes industry trends and compiles data products on the construction, labor, spending and material markets. Ms. Wilkins graduated from Cornell University with a B.S. degree in human development and is currently pursuing a B.A. degree in economics at George Mason University. She is a member of the National Association of Business Economists and National Economist Club.
Networking Break
Grab a quick coffee in between sessions and be sure to visit our sponsors.
Sponsored by:

Concurrent Sessions
1.5 CPE Credits
The number of women in the construction industry is at an all-time high and has steadily increased since 2016 according to the Bureau of Labor Statistics. However, women still only account for 14% of the industry. Join our panel of women from the industry to discuss their journey in construction and their thoughts on how to grow, mentor and promote women in our construction companies.
Moderator: Jackie Buck
Panelists: Erin Volk, AGC of California; Sarah Tough, J.E. Dunn; Samantha Hutchison, Brookstone Texas
Meet the Speaker: Jackie Buck
Meet the Speaker: Erin Volk
Erin Volk is the Senior Vice President, Workforce & Community Development, for the Associated General Contractors of California (AGC of California), which represents more than 1,000 construction companies and construction related firms throughout the state. Since Erin joined AGC of California in 2010, she has also led the AGC Construction Education Foundation (CEF) as its Executive Director. In both roles, Erin provides leadership and strategic direction to statewide workforce development programs and services including AGC Student Chapters & College Outreach, Build California, Scholarships & Giving, Training & Education, Emerging Leaders, Small/Underrepresented Business, and Diversity, Equity & Inclusion, among others.
She currently holds a seat on AGC of America Construction Careers Taskforce and formerly served on the National Governing Board of Directors for Women in Construction Operations (WiOPS).
Prior to her work at AGC of California, Erin worked on social justice, diversity and higher education issues and managed federal grant programs specific to the prevention and intervention of violence against women in the higher education and disability communities. Erin also has a bachelor's degree in political science, with a minor in women's studies from California State University, Chico.
Meet the Speaker: Katie Burton
Meet the Speaker: Sarah Tough
Sarah Tough has been in the industry for 17 years, starting her career as a laborer and working her way up to Project Manager. She has been on numerous large, complex projects, most recently on the CSU Spur Campus at the National Western Campus in Denver, CO. She is also actively involved in many organizations, most notably as a CSU Denver Construction Engineering Management (CEM) Advisory Board Member and participates in several organizations to promote Women In Construction. Sarah graduated from Colorado State University in 2012 with her bachelor's degree in Construction Management.
Meet the Speaker: Vicky O'Leary
Meet the Speaker: Samantha Hutchison
Samantha Hutchison is Chief Financial Officer and co-owner of Brookstone Construction, a commercial general contractor/construction manager serving the greater Houston area for more than 60 years. With 25 years of financial management experience in the construction industry, she is responsible for the accuracy, timeliness and integrity of Brookstone's financial reporting and controls, as well as oversight for banking, surety, risk management and IT.
Samantha is an active member of the Construction Financial Management Association (CFMA) both nationally and locally, serving as the 2017-2018 National Chairman. She is a graduate of Texas A&M University and is a Certified Public Accountant (CPA) in the State of Texas as well as a Certified Construction Industry Financial Professional (CCIFP).
1.5 CPE Credits
Speaker: Chad Pearson, Plexxis
Selection and implementation of an ERP is an important, and often daunting task. How does a buyer navigate a selection process that can be mired with confusing terminology, lofty promises, and big dollars? Once an ERP is purchased, where does a financial professional begin to ensure that the implementation and adoption process achieves internal objectives and timelines? How can you truly get what you paid for? During this session, Chad Pearson (aka Builder of Truth) will discuss the specific, actionable steps and best practices that enable contractors to not only select the correct ERP for their needs, but to ensure that the implementation process is as painless as possible.
Meet the Speaker: Rick Walega
1.5 CPE Credits
Speaker: S. Matthew Katz, Limbach Holdings
Few issues challenge the construction industry as acutely and persistently as ownership transition, or are more misunderstood and inefficiently executed by the principals involved. This session will:
Discuss the concept of creating Enduring Transactable Value
Explore the advantages and disadvantages of common ownership transition strategies
Review the art and science of valuation methodologies employed by buyers
Develop strategies for executing an ownership transition process that is efficient and maximizes value
Meet the Speaker: S. Matthew Katz
Matt Katz is the Executive Vice President – Mergers, Acquisitions and Capital Markets, for Limbach Holdings, Inc. Limbach is a NASDAQ-listed integrated building systems solutions firm whose expertise is in the design, prefabrication, installation, management and maintenance of heating, ventilation, air-conditioning ("HVAC"), mechanical, electrical, plumbing and controls systems.
Matt has 25 years of experience acquiring family-owned and operated businesses, including in the infrastructure services industry, and working with entrepreneurs to drive growth and create enterprise value. At Limbach, he leads the Company's initiative to source, execute and integrate acquisition opportunities, and supports corporate and strategic development, balance sheet transactions and other projects.
Prior to joining Limbach, Matt served as a Director in the Fund Liquidity Solutions Group at Crestline Investors, a private investment firm. At Crestline, Matt oversaw the growth and/or disposition of a portfolio of distressed investments, including in the packaging, steel and infrastructure products sectors.
From 2000 to 2015, Matt was a Managing Director at FdG Associates, a New York-based middle market private equity firm. While at FdG, Matt focused on the sourcing, execution and oversight of the firm's investments in family- and entrepreneur owned businesses in the lower middle market. Matt's investment activity spanned a diverse array of businesses and industries, including building products, specialty retail, value-added distribution, precision machining and infrastructure and construction services.
Prior to joining FdG in 2000, Matt was an investment banking Analyst in the Global Natural Resources Group at Lehman Brothers where he assisted in mergers, acquisitions and financing transactions for businesses in the coal, exploration and production, and midstream pipeline sectors.
Over the course of Matt's career, he has developed an affinity for, and deep insight into, investments in the construction services sector. He has developed an extensive network of relationships among investment bankers, intermediaries and business brokers; lenders and other financing sources; surety providers; and industry focused consultants and and executives. Matt has also shared his experiences and perspectives on investment activity and ownership transition in the industry as a panel speaker at conferences including the Lincoln International and L.E.K. Consulting Building and Infrastructure Conference, the PICPA Construction Industry Conference, and the CFMA Greater Pittsburgh Construction Industry Conference. He's also been a contributor to publications including Buyouts, the Association for Corporate Growth's Middle Market Growth, Mergers & Acquisitions, and CohnReznick's quarterly newsletter.
Matt attended Williams College where he graduated with a B.A. in History with a concentration in Colonial and Revolutionary America.
Networking Break
Grab a quick coffee in between sessions and be sure to visit our sponsors.
Sponsored by:

Passing the Baton: Generational Transition
1.5 CPE Credits
Speaker: Chad Pearson, Plexxis
Learn about 'not-so-obvious' and highly challenging barriers to succession and generational transitions, as well as practical tactics to help overcome the barriers while simultaneously closing skill, knowledge and communication gaps.
Meet the Speaker: Chad Pearson
Chad Pearson, Dir. Biz Dev at Plexxis software, brings a unique perspective to construction mixing 15 years in Construction Technology, with careers in Law Enforcement and 40 years competing and coaching in the combat arts.
At Plexxis, Chad helps subcontractors unite their teams with technology while coaching teammates on performance, positivity, and physical and mental fitness.   Chad's formal training includes a Bachelor of Arts, Crisis Resolution, Police Defensive Tactics, Use of Force, CBRN Response (Chemical, Biological, Radiological & Nuclear), emergency response, criminal investigation, and outlaw motorcycle gang liaison work.
The 2023 Construction Financial Management Conference will feature 26 interactive sessions, with up to 17 in-person CPE credits.  In addition, four sessions will be offered as a complimentary 75 minute webinars after the conference concludes, which will grant an additional 6 CPE credits to attendees. These sessions are denoted with an asterisk (*) in this agenda, and more information can be found on our Webinars page.
Schedule subject to change.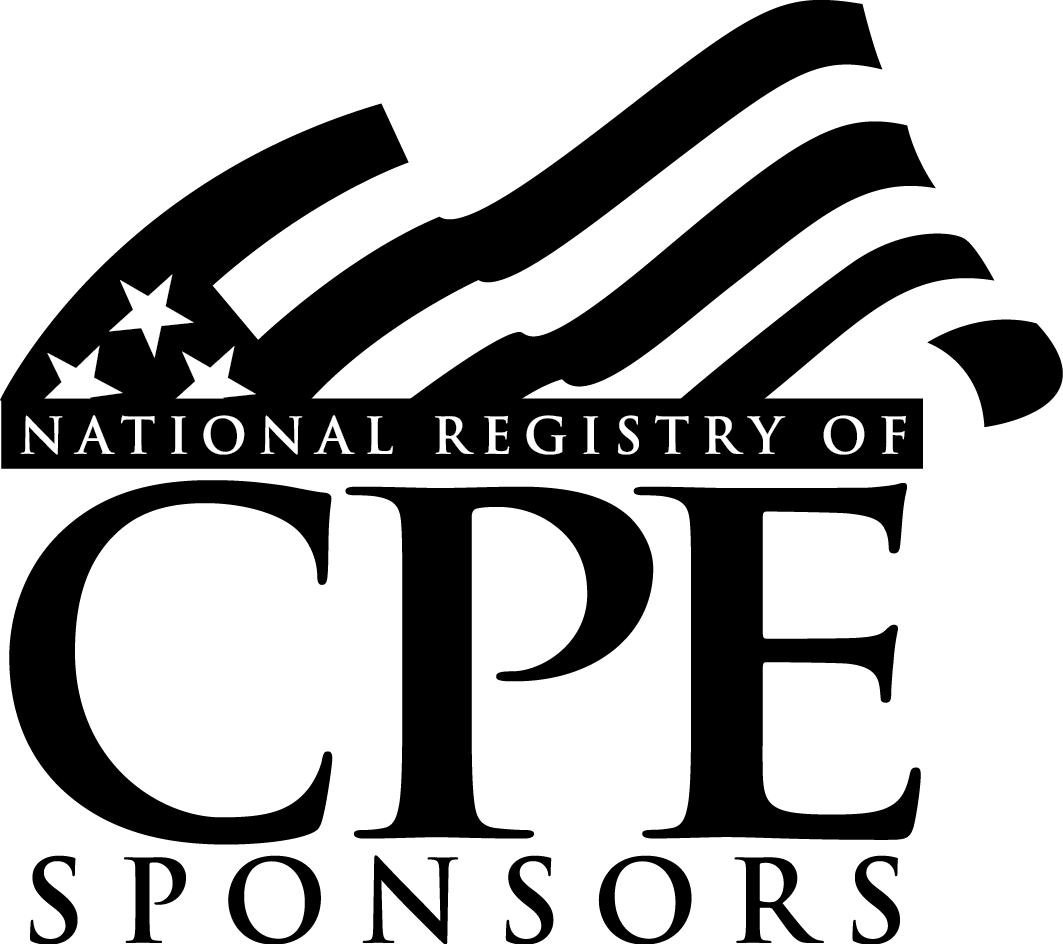 The Construction Financial Management Association (CFMA) is registered with the National Association of State Boards of Accountancy (NASBA) as a sponsor of continuing professional education on the National Registry of CPE Sponsors. State Boards of Accountancy have the final authority on the acceptance of individual courses for CPE credit. Complaints regarding registered sponsors may be addressed to the National Registry of CPE Sponsors, 150 Fourth Avenue North, Suite 700, Nashville, TN, 37219-2417. Website: www.nasba.org.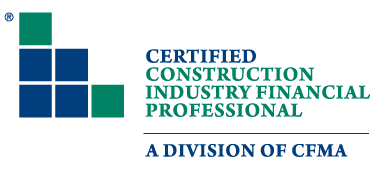 The Certified Construction Industry Financial Professional (CCIFP) designation is the only standard to recognize financial professionals who truly know the business of construction. Credits earned at this conference are eligible toward CCIFP recertification requirements.
About the Conference
The Construction Financial Management Conference is jointly sponsored by the Associated General Contractors of America (AGCofA) and the Construction Financial Management Association (CFMA). This conference is specifically for financial professionals in the construction industry to dialogue and address situations unique to the industry.
If you are an owner, CFO, controller, CPA, auditor, consultant, banker, surety or legal professional … this conference is for you.